Oktoberfest Hotel 2018: Le Méridien Munich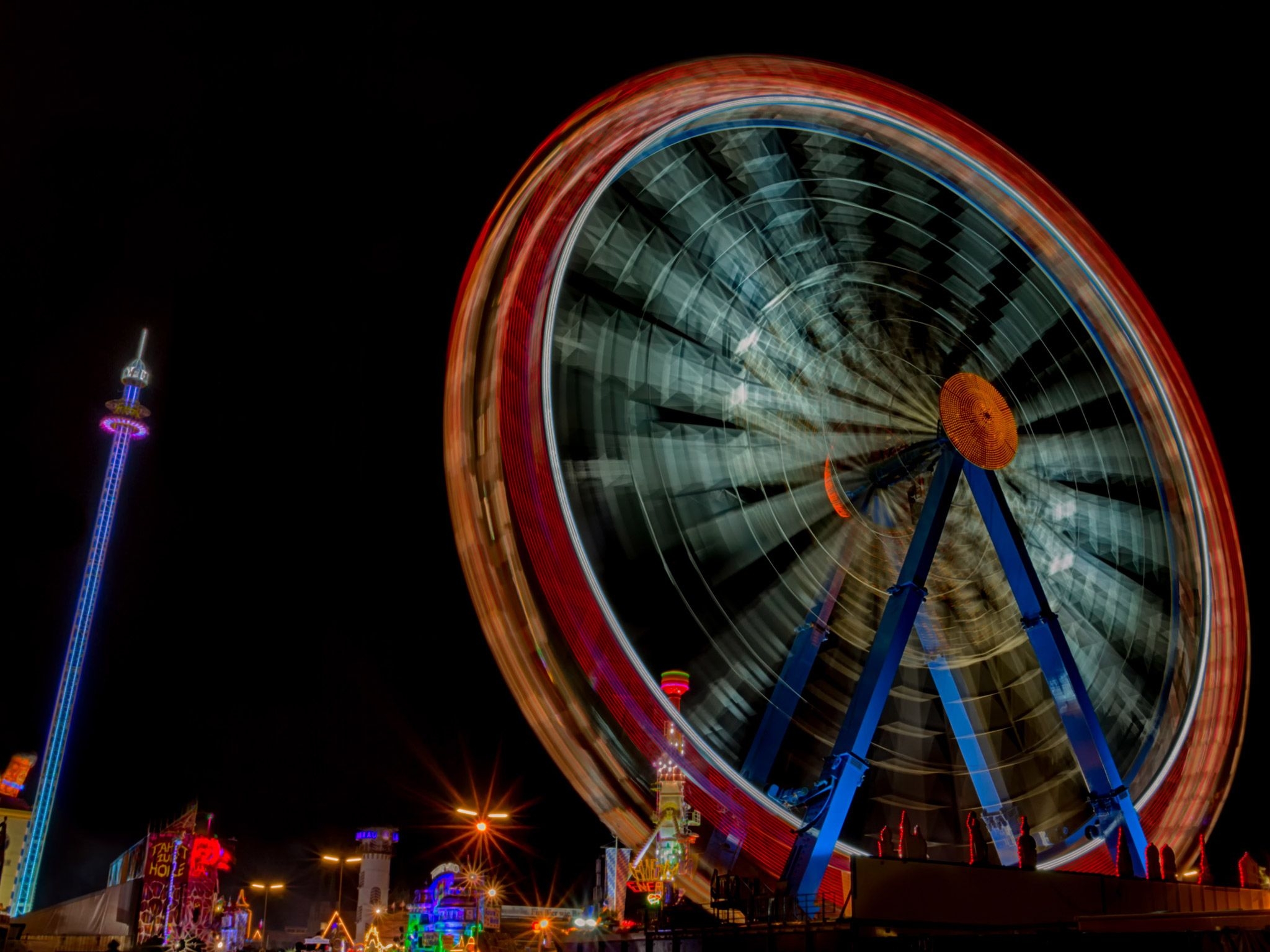 Celebrate Oktoberfest with Le Méridien
22 September – 07 October 2018
The Oktoberfest Hotel Le Méridien Munich is the perfect base for a visit to the Oktoberfest. Thanks to its central location right by the main train station, you are just a few minutes' walk from the Oktoberfest festival grounds and therefore right at the heart of the action. Allow yourself to be carried away to Munich's world-famous and traditional Oktoberfest, which is also known as "Wiesn". Don't miss out when the wonderfully decorated horses and carts and decorated floats from the various breweries parade through the Theresienwiese grounds as part of the famous "Einzug der Wiesnwirte" opening procession of brewery hosts on 22 September 2018, and revel in the fun right through to the 07 October 2018 at 11:30 pm, when they say "Aus is! – das Oktoberfest" to signal the end of the festival.
The outfits of the other visitors to the Oktoberfest are just as exciting as the numerous fairground rides and stands; take a stroll and marvel at the world's largest beer festival and sway to the music with the locals in one of the festival tents. A very special tip is the Teufelsrad ("Devil's Wheel") fairground ride and Schichtl's Original Magical Variety Show. In one of the many wonderfully decorated tents you can enjoy a great number of Bavarian specialities, such as the "Backhendl" fried chicken. You obviously can't miss out on drinking a litre, or "Mass", of beer during a trip to the Oktoberfest. Those looking for a bite to eat will find a wide range of options at the many food stands. For the loved ones back at home you can find all number of extraordinary Oktoberfest souvenirs at one of the stands.

After an exhausting day at the Oktoberfest, you can kick back in one of our Le Méridien beds to recharge. You can then start the next day with a substantial breakfast at our restaurant le potager, or enjoy a delicious Illy coffee at the bar Longitude 11°, to regain some strength for another day visiting the Oktoberfest.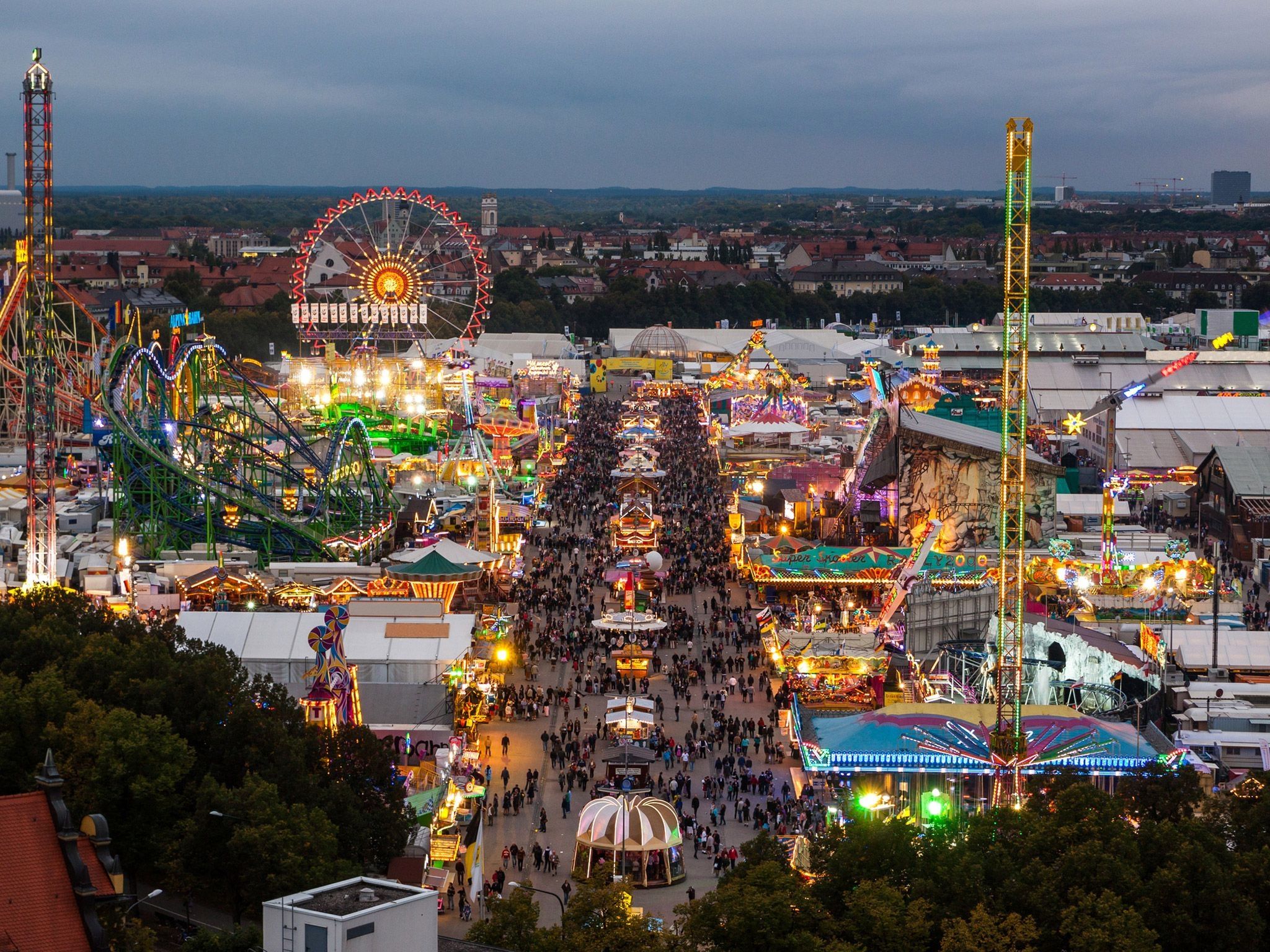 Like a local - the Oktoberfest pocket dictionary:
Biafuizl
nn. Coasters, often used as a carrier medium that indicates how many beer the guest has ordered.

Charivari
nn. Typical jewelry at the men's leather pants, and typical of the Munich Oktoberfest.

Fetzngaudi
nf.Increased form of "fun", great fun. Example: "At the Oktoberfest there always is a Fetzngaudi".

Gamsbart
nm.Typically Bavarian hat-jewelry, every decent Oktoberfest visitor should have one. Example: "Look at this beautiful Gamsbart"

Hendl
nn. Grilled chicken, in lower Bavaria also "Giggerl". At the Oktoberfest in the form of "Oktoberfest Hendls".

Masskruagstemma
nn. A competition in which a "Mass" must be held with an outstretched arm; whoever lasts longer wins.
The team of Le Méridien Hotel Munich wishes you a joy- and peaceful, happy Oktoberfest 2018. We are looking forward to host you!