What, when, how & where at Le Méridien Munich?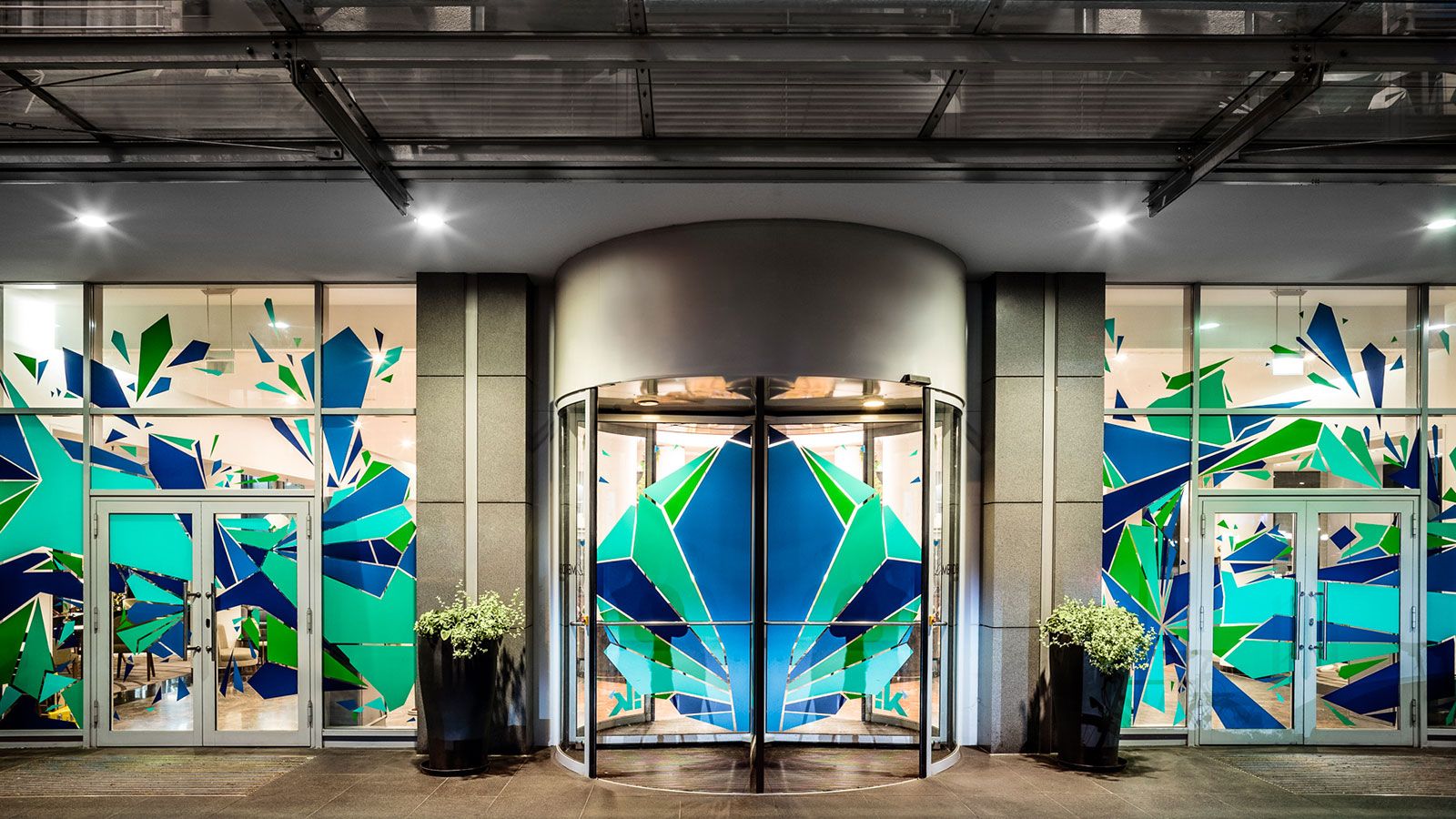 Your Frequently Asked Questions - our Answers
Information about the what, how and where at Le Méridien Munich
On this page you will find all the information that might be useful for your stay at Le Méridien, close to Munich Hauptbahnhof. Please do not hesitate to contact us directly whenever you should have any additional questions.
Phone: +49 89 2422 0
Email: info@lemeridienmunich.com
1. Where is the hotel at Munich central station?
Le Méridien Munich is located directly at the main train station in Munich. Exit the central station on the south side direction Bayerstrasse / Goethestrasse and you can already see the hotel. It is situated directly on the other side of the street than the station building.
2. How close is Munich Airport to hotel Le Méridien?
Le Méridien Munich is directly in the city center at the main train station. To get there from the Airport, take the S1 or S8 direction Munich city center, get out at the central station and take the exit to the south with direction to Bayerstrasse.
The hotel is located on the opposite side of the station building at Bayerstrasse 41.
3. How far is it from Le Méridien Munich to the exhibition grounds?
The New Munich Fair Centre / ICM is 11 km away from the hotel. Driving by car it will only take you 20 minutes to the trade fair, or approximately 25 minutes via public transport . The Underground line 2 departures directly at the central station (50 metres away from the hotel) to Munich trade fairs at Neue Messe Riem (ICM).
4. Where can I park my car at the hotel and how much does it cost?
Attached to the hotel in the center of Munich, Le Méridien Munich offers a parking garage with 70 parking slots. The price for parking is 5€ per hour and maximum 30€ per day. Parking reservations are not possible.
If you come by car, kindly enter GPS adress Goethestraße 4, 80336 Munich to get directly to the garage opposite the main train station.
5. When can I have breakfast at Le Méridien Munich and how much does it cost?
Breakfast buffet at Le Méridien Munich is served from 06:30 to 10:30, on weekends late risers are welcome until 13:00.
The costs are 30€ per person when booking a room without breakfast included.
6. Is it possible to store my luggage at Le Méridien Munich after check out?
Of course it is possible to store your luggage at the hotel after check out until your final departure from Munich.
7. Can I check in before 15:00 or check out after 12:00 at Le Méridien Munich?
Upon request with our receptionist, early check-in or late check-out at Le Méridien Munich is generally possible with a fee.
Please show understanding on days of high hotel occupancy. Early arrivals can only be guaranteed when the night before is reserved as well.
Check-in and check-out times at Le Méridien Munich are
for Check-in: from 15:00
for Check-out: until 12:00
8. How can I request my booking confirmation?
If you haven't received the confirmation for your booking at Le Méridien Munich, we will be pleased to forward it to you.
Kindly contact the hotel reservation department at +49 89 2422 2995 or via email to reservations@lemeridienmunich.com.
9. How can I handle the assumption of costs at Le Méridien Munich?
For an assumption of costs of your stay at the hotel, please find here the official forms for Download:

Please note: For us to be able to verify the authenticity, we kindly ask you to print the above forms only on business stationery. Thank you for your understanding.
10. Where do I have access to a PC or printer at Le Méridien Munich?
The hotel's Business Center is located just next to the lobby, behind the front desk, and features multiple work stations and a printer.
It is open 24 hours a day and completely free of charge for hotel guests.
11. What is the hotel's alcohol policy?
At Le Méridien Munich, full alcoholic beverage service will be provided to individuals of 18 years or older. Individuals of 16 years or older will be allowed to purchase beer or wine drinks only. Valid identification is necessary.
12. Can I pay with personal checks or Travelers Checks at Le Méridien Munich?
While personal checks are not accepted at the hotel, TTravelers Checks are accepted with valid identification. Other conditions may apply - do not hesitate to contact us in case of further questions.
13. Are there connecting rooms available at Le Méridien Munich?
Yes, the hotel offers onnecting rooms. The connecting rooms are available upon request but they cannot be guaranteed prior to arrival.
Due to the given number of connecting rooms, following connecting combinations are possible: Superior Room to Superior Room, Superior Room to Deluxe Suite, or Executive Room to Executive Room.
Kindly contact the hotel directly with further questions or to make arrangements - we will be pleased to help you along.
14. Can I access Le Méridien Munich by car?
The hotel is accessible by car and offers a parking garage. Due to the central location at the train station and inside the environmental zone of Munich, you need an environmental badge displayed on the front of your car by law. This environmental badge can be ordered online here. Do not hesitate to contact us at the hotel for further information.
15. Does the hotel offer extra beds?
Le Méridien Munich offers extra beds at a supplementary charge of 80€ upon availability.
To ensure the security of our smallest guests, the hotel does not provide blankets, bumpers or pillows with cribs - please bring your own when required. For further information, do not hesitate contact us directly.
16. Is Le Méridien Munich a family hotel? What are conditions for families?
At Le Méridien Munich, children are more than welcome - from the age of 3 to 11 years, they sleep free in the parents' bed. Rollaways may incur extra charges, cribs are at your free disposal for infants until the age of 2 years. Daybed covering for children from the age of 3 incurs an extra charge of 60€.
Including children, a maximum of 3 guests per room are allowed; exceptions may be made for very small children. Please contact the hotel for further information.
17. Can I check out later than 12:00 at Le Méridien Munich?
Late checkout at Le Méridien Munich is available on request. For a check out past noon, a fee of 10€ is charged per hour.
Please note that at or after 18:00 the full room charge for the following night will apply.
18. Is it allowed to take my pet to Le Méridien Munich?
You are welcome to take your small dog to the hotel - a daily charge of 25€ will be added to the room rate.
We kindly ask you not to take your pets to the hotel restaurants and supervise them all times.
19. Is smoking allowed at Le Méridien Munich? Are there smoking rooms?
Due to the Non-Smokers' Protection Act, smoking is banned in all public areas of Le Méridien Munich- This ban includes smoking in the lobby, bar, and restaurants - in designated guest rooms, smoking is allowed.
A €250 cleaning fee will be charged to any guest who violates the smoking policy. In case you want to request a smoking room, kindly contact the hotel directly for further information or booking.
20. How does Le Méridien Munich handle currency fluctuations?
For non-US hotels, rates confirmed in USD may be converted to local currency by the hotel at your time of stay, based on the exchange rate used by the hotel and are subject to exchange rate fluctuations.
Credit card charges are subject to additional currency conversions by banks or credit card companies, which are not within the hotel's control and may impact the amount charged to your credit card.
Feel free to contact the hotel for any specific questions on the issue.
21. Are prices at Le Méridien including VAT (value added tax)?
The prices at the hotel include the legally regulated VAT. Should it come to an official raise of the VAT after guests have booked their stay at Le Méridien Munich, prices will increase accordingly as the VAT is applicable to the guests booked stay dates.
23. Does the hotel in Munich provide guest rooms for allergy sufferers?
Le Méridien Munich hotel offers three guest rooms with allergy-friendly furnishings. These rooms are equipped with vinyl flooring and have no wallpaper on the walls. Along with hypoallergenic bedding those rooms provide a clean and fresh atmosphere for allergy sufferers.
The rooms are only available upon request. Please contact us directly for more information at +49 89 2422 0
24. What are costs for internet access at Le Méridien Munich?
Standard
Free WIFI (€ 0 | 2 MB)
public areas & guest rooms (2 MB)
ideal for comfortable surfing and social networks
Premium
High Speed (€ 15 per day | 7 MB)
anywhere in the hotel over WIFI and via wired and WIFI access in your room at €15 per day (7 MB)
ideal for fast surfing & video streaming
SPG® guests
SPG® standard (€ 0 | 2 MB)
SPG® Premium (€ 0 | 7 MB)
for Gold and Platinum members only